Welcome to My Home Page- Make It A Great Day!
Beatrice Priestly
B.A.;

M.L.S.;

and M.B.A. (completed Summer 2008)
I have spent time in and worked in libraries for many years. I have always been good with organizing things.I like the tidy, accessible, and welcoming atmosphere of libraries. I always thought of libraries as a destination place. Not reading can be just as limiting as censorship. we must all strive to broaden our horizons by reading.
I have had a life long interest in all matters having to do with business. As a great idea person, I can relate to putting sound ideas into action that benefits others in many ways while making a profit . I guess my lifelong skills with setting goals and my research and organization skills gained through my experiences in libraries serve to prepare me as a go to person for planning.
Mission
In the past, I have thought it important to work towards optimum conditions for better service to customers. It has also been important to strive for adequate pay. By that I mean librarians seeking full funding in support of a mission to serve as research and development incubators in our libraries and communities.
Advances have been needed in pay in that adequate pay and adequate benefits allows us to be able to pay taxes, rent, and car expenses, and live near our jobs. We are professionals. We should be able to pay our own way. To this end I have written articles and served recently on a library association committee concerned with such things. Now I believe I should turn my planning and organizing and advocacy skills to help serve a broader community.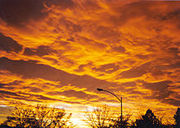 Foundations
I have been inspired by the foundations laid by my parents. Dad is no longer here but he is with me always. Mom is still important in my life and her advice and guidance are priceless. Throughout my web site and on the photo album page you will see photos from her lovely garden, a warm and pleasant place to ponder life. Please enjoy the photos.
What have I been up to? Where do I want to go from here?
I have a sense of urgency to "make a difference in the world". And to that end I have recently completed coursework for the MBA degree, taken up writing , and have been making baby steps to overcome shyness and make my views known to a wider audience.
I hope to harness my preparation as a Librarian, with my gained knowledge from the MBA degree to try to make myself useful to the greater community. I am known for being a 'let's get it done' person. I regularly read Newsweek, Business Week, Governing, Planning, and Academe.
This broad range of reading as well as my insider outsider person on the ground level experience make me an idea person, level headed and always preparing for contingencies. I am known for clearly delineating steps needed for follow through in a well thought out plan.
This experience and knowledge and abilities can best serve to possibly help a company create a strategic plan. In addition, I can serve any small or medium sized business as a special librarian for small projects. I do not think only the large firms should have access to librarians with the best research skills.
Getting To Know BP.....
I have been involved in libraries all my life. From the Summer Reading Clubs of my youth, to a source of recreational reading, to a source of professional development reading materials--libraries are the place to be. It was only fitting that I turn to libraries for a portion of my career path.

"Meet Beatrice Priestly, the Principal Librarian...." an article written about me by Robin Martin of The Link News of Long Branch, NJ was published in the November 16, 2006 issue on page 16.
Here is a link to the article: